Machine tools

Machine tool accessories

Welding, cutting equipment

OEM Machined parts, components
1250mm Heavy duty chuck with bolt on box jaws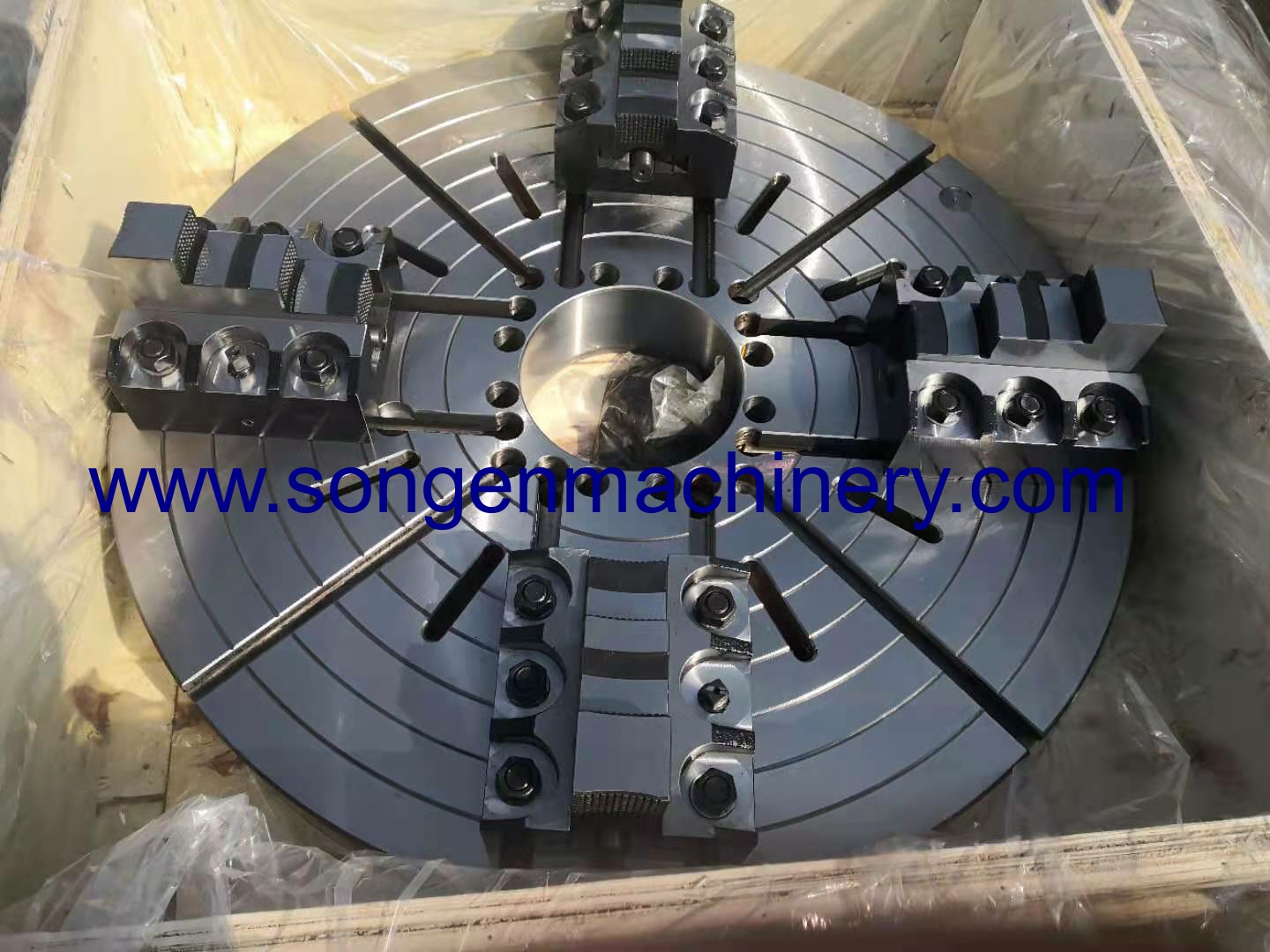 1250mm Heavy duty horizontal lathe chuck, chuck base made of casting steel for high rigidity;

Bolt-on type independent boring mill jaws, 4 pcs, are bolted-on this heavy duty chuck. Each boring mill jaw has on its bottom an anti-thrusting round key to prevent the jaw from being pushed back when clamping workpieces. On request, clamping force boosting gears can be fitted on each jaw base to effectively increase the clamping forces exerting on workpieces;

Chuck back mount A2-15 short-taper direct mounted to lathe spindle nose. On request, D11, D15, D20, A2-11, A2-20 etc. mounts can also be supplied;

Diameters from 1000mm to 2500mm can be custom made.